Written by Michael J. Matt | Editor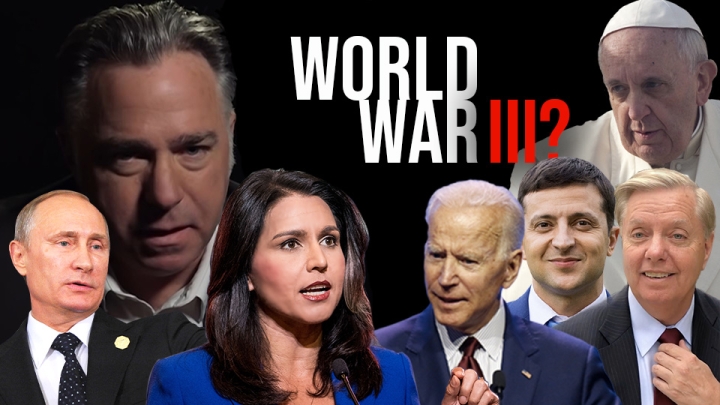 Transcript – Our Lady's Here Because Of What's Coming Out Of The Church
Michael Matt is realizing what Friend of Medjugorje revealed in 2018. For The Globalists to succeed, they must get rid of the Catholic Church and the USA. But you know what I know? They will fail. Enjoy this mesmerizing audio – that saved me and will save everyone that I know and will get to meet before I die.

David Ashton
New from Remnant TV…
In this episode of The Remnant Underground, Michael Matt takes a hard look at two issues of international urgency:
1) Pfizer's shocking admission to a MEP on the floor of the EU parliament.
2) Even Leftist progressives are sounding the alarm that Team Biden is recklessly pushing US into World War III
With respect to Number 1: Whom are we to judge first for this crime against humanity? Pope Francis? Bill Gates?
With respect to Number 2: Do those who support US intervention in Ukraine realize that they're also supporting World War III? And as if that weren't enough, do they realize with whom they're in bed, i.e., Justin Trudeau, Barack Obama, and George Soros?
It's time to ask the question everyone from Jeffrey Sachs to Colonel Douglass McGregor has been asking for months now: Why is negotiating for peace with Russia simply not an option?
Plus, Pope Francis attacks traditional Catholics again, this time right in the middle of saying Mass. The takeaway: The pope is, as Cardinal Muller admitted recently, engaging in a 'hostile takeover of the Catholic Church" and to get there, he needs to get rid of us.
So, what we're watching right now is the Globalist cabal dismantling the Catholic Church (which built Western Civilization) while systematically pulling America apart at the seams. After all, "equity and inclusion" demand that the American taxpayer give billions of dollars to Joe Biden, to he can fight Barack Obama's proxy war with Russia.
Russia is Public Enemy Number One. Right? So bring on World War III! Everybody okay with this?
Listen to Michael Matt's podcasts:
SPOTIFY: https://open.spotify.com/show/1AdkCDFfR736CqcGw2Uvd0
APPLE: https://podcasts.apple.com/us/podcast/the-michael-j-matt-show/id1563298989
If you'd like to contribute to RTV's expansion, please consider a donation: https://remnantnewspaper.com/web/index.php/donate-today
Stay Connected to RTV:
Subscribe to The Remnant Newspaper, print and/or digital versions available: https://remnantnewspaper.com/web/index.php/subscribe-today
Subscribe to Remnant TV's independent platform: https://remnant-tv.com/user
Sign up for Michael Matt's Weekly E-Letter: https://remnantnewspaper.com/web/index.php/subscribe-today/free-remnant-updates